Ingredients:
(this recipe works also well as a vegetarian version)
Leek
Carrot
Red Onion
Zucchini
Chicken Breast Filet
Beef Stock (you can use a bouillon cube)
Soup Noodles
Butter
Chilli
Salt
Pepper
Instructions
Cut all the vegetables and the meat. You kind of have to guess the amounts to use since vegetables come in so many varying sizes. I have used 1 big zucchini, 4 really small carrots, 1/2 red onion and 3 regular leeks. I think the pictures show the amounts quite well.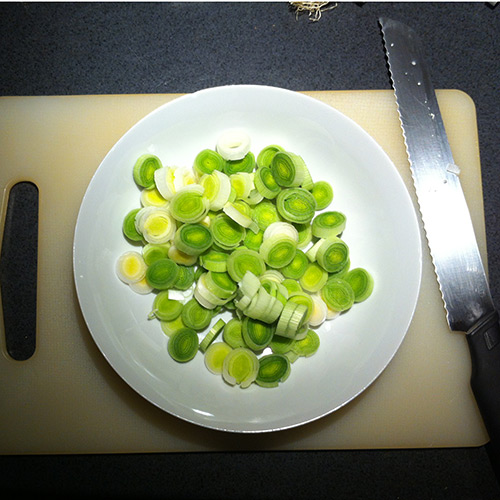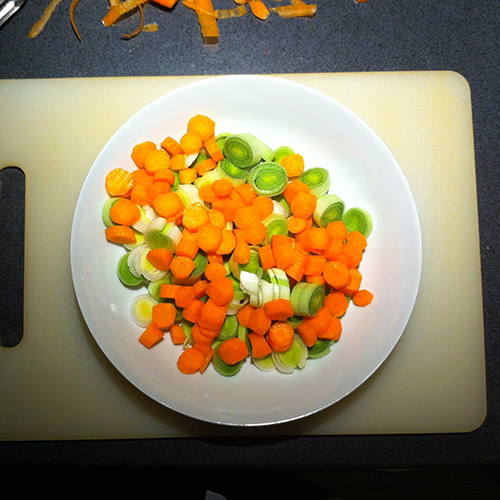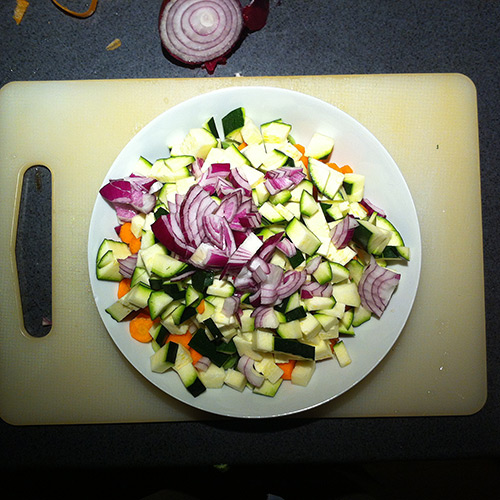 Now put a big chunk of butter in the pot and let it melt for a few moments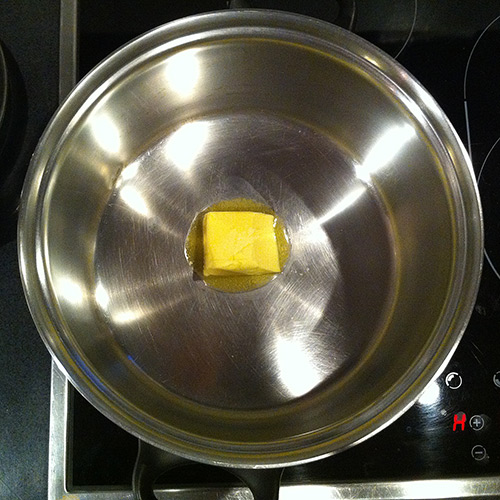 Then add all the vegetables, use medium heat and a lid and let the vegetable get acquainted with the butter for about 10 minutes. In the meantime get some water (I suggest 1.5l) boiling.
After 10 minutes remove the lid and add the water. Use a little more water than it would need to just cover the vegetables with it. Now add some noodles. In the first attempt use half of a coffee or teacup with soup noodles. Also add salt, pepper, the bouillon cube / beef stock and chili to spice it up.
If you not use enough water, the soup is not really a soup but a pile of steaming vegetables, if you use too much water it will not taste so awesome. Take care, I know that things like these are whats hard about cooking but add enough to cover the vegetables and then some more to make it look like a soup. Usually thats less water than was needed to cover the vegetables.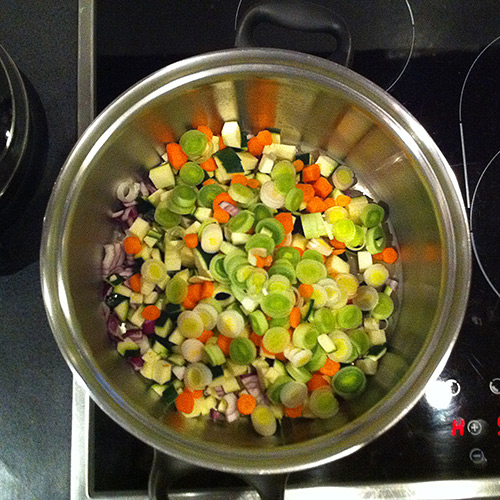 Now this will take another 10 minutes to be ready. In the meantime put the meat in a pan and use medium heat, salt, pepper, a little bit of chili to prepare it.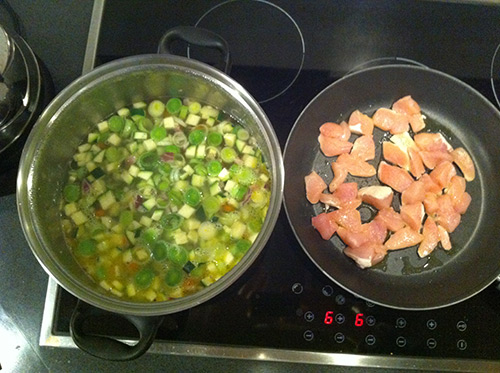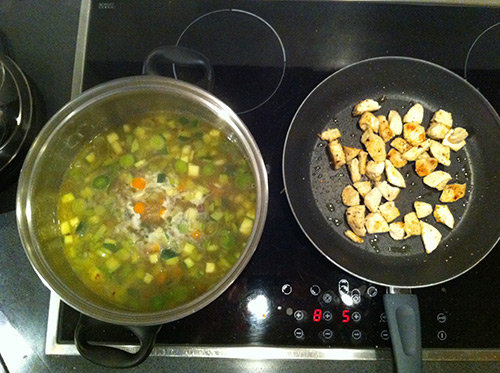 The soup is ready whenever the noodles in the soup are ready. The meat you can prepare as you like. Now put everything together on a plate and it should look like this: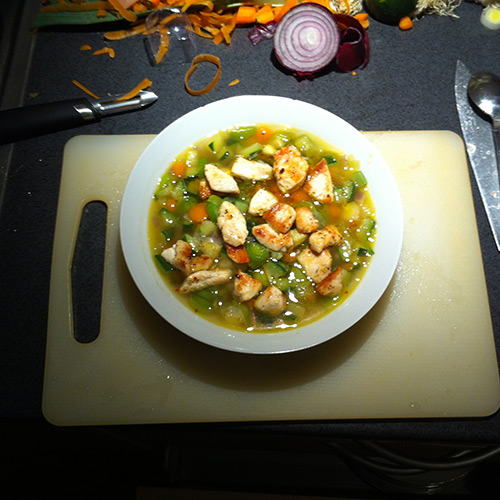 Buon appetito!